Importing From China for Larger Profits
Importing from China and the Far East is of course not a new business idea. In fact, fortunes have been made trading with China for centuries, dating back to the ancient Silk Road and medieval spice trade.
In the past twenty years, China has emerged as the world's dominant manufacturing base for an ever-increasing range of products, and this now includes high-tech consumer electronics products such as mobile phones, computers, and TV / home entertainment systems. For international business people in a position to use their know-how and contacts to buy from China and sell in their home markets, the profit opportunities are massive.
International consumers are hungry to snap up cheaper and ultra-cheap imported goods, and China's enormous low-wage workforce, accompanied by more and more relaxed business regulations, mean that the cheapest mass produced goods come from China and "Made In China" will continue to be the most common label on most consumer goods for years to come.
You don't have to be a big, established company, or an import expert to begin taking advantage of buying low in China and selling high at home.
Where can you look at examples of the smaller businesses that are already taking advantage of the low cost of Chinese electronics and other products?
Shop on eBay? Buy any clothes lately? Enjoy electronics? You name it? Well, just in case you hadn't noticed, most merchandise is from China – it's not just Wal-Mart doing it anymore.
Here are the biggest hubs of small-business online sellers for you to research. Many successful eBay sellers today are already using the China-cheap-import model to make big bucks, and you can learn a lot by seeing how their businesses are operating:
If you take a look at these sellers' products many of them are sourcing from China, and a lot of them drop-ship products directly from China, meaning they don't even handle inventory.
You'd better believe that you can follow the same model for great import profits!
What Is "DropShipping" All About?
Drop-shipping ("dropshipping") is a practice of selling someone a product that you don't actually have in your hand.
Sound like a scam? Think again, it's the new face of marketing and distribution in today's information-driven market.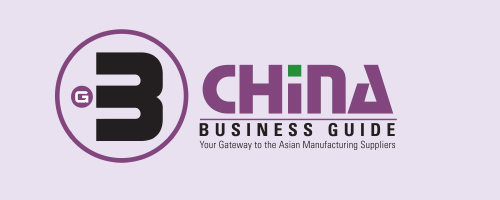 Here is what you do if you are a drop-ship seller:
1. You research good products to sell. You do the research to locate a good supplier of these products and establish a buyer relationship.
2. Next you advertise their products to your market, e.g. to your shop's customers, to your online auction viewers, in a magazine, etc just as you would market your own product.
3. You receive and process orders for the products from the customers, and take their payment.
4. You use this payment to go to the supplier of the products and buy the goods you need from them.
5. The supplier sends the goods directly to the customer without you having to handle the products or any stock.
6. For an extra fee, many drop-ship suppliers will also brand the packaging and invoices with your name/logo so it looks to the end customer like the goods have been dispatched from the same exact company that they ordered from.
Drop-shipping is a classic exploitation of ecommerce online, because customers don't expect to see the goods when they order. If you walk into a regular store and the manager asks you to put down money for goods which aren't even there, and will be delivered to you later from another shop which quite possibly you could buy from directly, would you still make the purchase? Maybe. Online, however, the source of the goods isn't always quite so clear; buyers are more likely going to send you money for your products which in fact are sourced from somewhere else.
The obvious advantage of drop-ship selling is that you can make profits selling any sort of deliverable goods, without having to take the risk of investing in stock, and without the costs and hassles associated with packing and delivering goods. Your selling business could also be very scalable, going from a few orders to a few hundred without significantly increasing your workload or operating costs.
Drop-shipping can also be a source of efficiency for distributors or wholesalers because drop-ship sellers do much of the marketing work for their products which the larger companies wouldn't spare the investment, time, or expertise to do in so many worldwide markets. Because the drop-ship seller frequently will handle much of the customer service and also consolidate several small orders into reasonable larger order quantities, the large distributors will see small drop-ship sellers as good business partners.
However, there is more complexity to drop-shipping than meets the eye, and since it's so easy to start up a drop-shipping business you need to be aware of some of the risks and downsides before you plunge in.
Is Drop-Shipping For You?
Drop-ship selling can be a great way to make good profits from a small and fast start-up business idea.
It can also potentially bring good value to your customers, because although you are marking up the cost of the goods for your profit, you may be bringing your market products which they otherwise can't obtain or didn't know about. You could also be adding value to the buyer's experience by creating good product combinations, making ordering easier and more secure, improving product information and customer support, and assisting with import issues.
BUT, drop-shipping is not a simple thing to succeed at. Many people are succeeding at it, but you need to have a reasonable business common sense and be aware of the potential difficulties you will face.
Let's say you find a really good product and you have a good supplier for that product who will drop-ship to your customers. Let's also say you have the know-how to market this product to the right customers. You've got the makings of success already and are off to a great start. Now you need to think ahead about how your business is going to work…
Drop-Shipping – The Perfect Zero-Risk Enterprise?
While dropshipping has it's ups, it is important to give some warnings about drop-shipping as a business plan. It can be great and I don't want you to go away from this section totally discouraged, but on the other hand everyone needs to face up to reality in the cold light of day.
Too often when I am reading "guaranteed success" type websites I read sales copy from people who are trying to sell you drop-shipping directories or related services, and they don't like to show you the other side of the coin!
Here are the basic downsides (cons) of drop-shipping you need to consider:
You are not in control.
Since you are not the manufacturer or original supplier of the goods, you are at their mercy. What if their business starts being unreliable, untrustworthy, or even goes bust? What if their export regulations or your import regulations change? Without a supply of goods your business may quickly be finished.
Stock Shortages.
Even if your supplier is a good one, inevitably they will often go out of stock on certain goods, or change their product range. If you aren't completely up-to-date with what your supplier has available, you could find yourself with dissatisfied customers facing long delays because they have paid you for a product which is now on back-order or not even available any more.
I didn't want a full-time business!
As a drop-shipper you may be tempted to move quickly into several product areas in a bid to get the easy profits you dreamed of. Perhaps you hit on something very successful. You could rapidly find your sales expanding beyond what you originally thought you would have to deal with in the "simple" drop-ship business model.
Can You Keep Everything Under Control?
If you are successful at drop-ship selling, you could quickly find yourself overwhelmed with all the problems of running a business that you thought you were going to be able to avoid:
Taxes

Customer service

Pre-sales and after-sales product technical support

Product returns support

Legal issues

Growing overhead, if you need support staff or office space

Accounting and record-keeping

Marketing budgets

Time management problems and personal stress, etc.

Competitors
Drop-ship suppliers tend not to offer exclusive agreements to anyone in particular. That means that with the right base and know-how, any other drop-ship selling business can relatively swiftly copy your successful model and compete with you or take down your business completely.
Online Factors
Since most drop-ship sellers will be running most of their marketing through internet channels, they will be exposed to all the risks associated with online business. These include people copying your web content without authorization, ever-increasing advertising costs, ever-increasing competition especially from large companies, and unpredictable customer traffic, if relying on search engines. There is a lot to learn if you are new!
As a drop-shipper, the brands and products aren't yours, you may not be an expert in the product area, and you have no physical / personal presence for your customers. So you will have to work extra hard to build your company's identity and repeat-customer business.
In short, running an online business carries the same risks and rewards as running a traditional store. Having a good business plan and making good business choices will ultimately determine whether you are successful or not.
Drop-shipping from China
It is likely that during your search for a good product supplier in China, that not a lot of Chinese suppliers will really know what you are talking about if you ask about "drop-shipping." Mainly because small order quantities for international orders are still a new thing in many product areas, so even the term 'dropshipping' may be unknown.
Fortunately, there are many distributors in China who have websites, and offer low to no minimum order quantities, and are able to drop-ship to customers all over the world. However, the factories many distriubutors source their products from would never be able to deliver single items, even if they could cope with the logistical complications involved with so many small packages. It's the same with most factories – they won't do small orders.
So if you are looking for China drop-ship suppliers, you may need to look closer at distributors and trading companies instead of trying to head straight for the factories.
In principle, Chinese suppliers probably won't have any problems sending goods to your customers. If they can already send samples or packages to your address, then why not to someone else's? The key really is finding suppliers with a low enough minimum order quantity (MOQ). Even if you find a supplier with a MOQ of 10 pieces you may be able to drop-ship 5 of those to your customers and the others to yourself as a sort of combination of dropshipping and holding inventory. Or some suppliers may let you pay in advance for say 100 pieces and then ship them in small batches to different locations later.
The perfect situation is to find a Chinese supplier who can reliably and efficiently dropship single item packages anywhere in the world. If you approach Chinese suppliers and simply ask "do you drop-ship?" you may not get very clear answers because they may not understand the question.
Here are suggestions for the questions you should ask any possible Chinese suppliers you may be looking at working with:
Do you have a minimum order quantity? Can I order one piece at a time?

Can you ship to [country]?

Is it OK to ship directly to my customers?

If you ship to my customers can you also provide me with invoices?

If you shipped directly to my customers could you guarantee that your packages and invoice would not identify your company? (This is one of the hardest things!)

Would you be able to label the packages and invoice with my own company name / logo? If so would you charge an extra fee for this?

If I order 20 pieces but ship to 20 different addresses, how can I do this? Do I have to make 20 separate orders? And if so do I still get the 20 piece quantity discount?
You will also need to discuss shipping options:
What method of shipping do you use?

How to quote / pay

How fast do you ship

How to get tracking details

How to deal with customs and taxes

How to deal with delivery problems

How to deal with returns
Obviously some of these things you will work out as you go along, but it's a good idea to think about some of the issues that are likely to arise so you can prepare yourself.
Tips for Successful Drop-Shipping from China
It may seem obvious, but please check with your supplier whether they will dropship, before attempting to place a dropship order! Don't dive into dropshipping and sell something to a customer, and THEN start asking your supplier if / how they can dropship. Do your homework!
Don't make promises about delivery time to your customers until you have tried the supplier and you know they can deliver in the way you want. I strongly suggest you buy some items from your prospective supplier to get a good idea of how they perform before you go public!

Under no circumstances should you drop-ship items that you have never seen. Your first couple of orders should be to yourself to inspect the goods and assess the supplier's service. This will also let you get an idea of the import tax situation for this particular product.

Follow good communication tips (Also in this Topic, see e-BOOK: Product Sourcing: China: Communication and Culture) for Chinese suppliers. Make requests not demands.
That's enough for now about the general issues of drop-shipping. Let's look at how to select the best products to sell, which is vital to successful drop-shipping or any importing business for that matter.
Choosing Profitable Products
Perhaps you already have an area of knowledge or expertise that leads you towards importing and selling a particular category of product. Or maybe you've been selling one type of product for a long time from local sources, and now you're looking for alternative sources of the same product from overseas. Or maybe your plain new.
If you know exactly what products you need to source, your search is going to be narrower, and you can immediately focus on finding good suppliers for particular products and setting up initial deals.
But for a lot of people, especially those new to importing for resale on eBay, Yahoo! Stores, or online, it is sometimes a bewildering task to figure out what the best products are that are going to make you the maximum profit with the minimum headache .
Whatever your overall plan, it's essential to do in-depth market research before you commit to a project. Business students learn that each investment of money means money not available for something else. The same goes for your energy, and time. You need to plan wisely so you don't waste too much time, energy, and money on business projects that don't have a solid foundation and good prospects.
Finding Products To Sell
There are essentially two strategies to take, if you're looking around for new ideas about what to import and sell:
STRATEGY 1 – Play It Safe
Find out what products and categories are currently hot sellers, and jump on the bandwagon. Get better quality products, cheaper prices, or better market penetration to compete with all the other people selling similar things.
STATEGY 2 – Get Ahead Of The Pack
Find new, cutting-edge, or unique products that are little-known but, according to your background knowledge and research, have great selling potential.
STRATEGY 1 – Play It Safe
An example of this approach would be searching for good wholesale sources of Playstation or X-Box consoles. These are established hot-sellers, so you know there is a market for the products.
Advantages:
Relatively easy to find wholesale sources.

Easy to market as people already know the product (and want the product) and there are already information resources available relating to technical details.

Well-known or currently-hot-selling items may be selling at a premium, allowing you a greater profit margin.
Disadvantages:
Most of the hottest consumer items are also branded goods.

If you can find a source, so can others. Lots of other sellers will already be selling your chosen products.
If you "ride the wave" of the product popularity, there will come a stage when everything slows down, and if updates to the product are being released regularly, you could end up selling things that are out of date and depreciating fast.
Can you succeed if you are only following the herd?
Your competitors are selling the same products as you, and they are more experienced, have a bigger customer base, and better prices. Don't give up!
With the correct approach and effort dedicated in the right directions, you can succeed using other people's tried and tested formulas.
Here's how you can persuade customers to shop with you instead:
Move faster than your competitors to bring newly released products to market.

Use quantity buying power to cut your buying costs and lower your prices.

Reach more customers. Take advantage of your location to market products. e.g. you may be the only person who has a source for this product in Timbuktu. Or your location may be virtual: maybe you are a regular contributor to an online community, and you have great connections for marketing products.
Have a better overall marketing strategy than your competitors. You can study marketing all your life, but even small changes can improve your sales. Some things to think about:


Improved product information and personalized pre-sales advice

Improved (personalized) customer support and knowledgeable technical support

Improved delivery of physical products (e.g. faster logistics, better packaging, free gifts, good tracking correspondence)

Warranties and guarantees

Quantity discounts and other special deals

Bundling, Upselling, and Combining products (e.g. software + hardware)

Promoting products to previous buyers

Strategic advertising (e.g. pay-per-click advertising online)

Traditional (offline) marketing
STATEGY 2 – Get Ahead Of The Pack
An example of this approach would be visiting trade fairs and even travelling overseas to 'discover' products with obvious selling potential.
Advantages:
Less competition to worry about.

Novelty value and "uniqueness" …the demand that means customers will pay higher prices.

You will develop expertise about your products quickly as you research sources, and as the first person to offer products you may gain respect and "expert status" in the marketplace.
Disadvantages:
You have a lot more marketing "legwork" to do, educating customers about the benefits of your product.

New products may have unforeseen / unpredictable drawbacks such as electronics developing faults.
New products could "go stale" quickly, especially in the world of technology, where your product could be suddenly rendered obsolete by a new and better product. At the least, products that are innovative may fall in price very quickly.
So Which Strategy Do You Recommend?
A combination of the two strategies will often work best.
For example, you know iPods are hot sellers, but the market is too crowded to profit from selling actual Apple iPods. What can you do?
You can seek out and market "related" or "alternative" products.
"Related" products would be iPod accessories like cases, speakers, and spare parts.
"Alternative" products would be other MP3 Players or MP4 Players for buyers who want a media player but not necessarily only an Apple iPod.
In this example: you identified iPods as hot sellers, but you are not selling iPods … Instead you are just profiting from the popularity of iPods. This sort of approach would let you "play it safe" while still being "ahead of the pack".
What Are Niche Products Anyway?
Overall, people use the word "niche" to mean…
Not a mainstream product (although it may be in a mainstream category).

A product that may be difficult to buy in stores.

A product with a specialist application or special interest to a certain group of people, that make it a desirable purchase item for only that group.

A product with a reliable and predictable selling power because of its specialist appeal / necessity to a certain group.
It may seem surprising, but when people talk about finding "niche products," this could in fact be part of a "play it safe" / "follow the crowd" strategy.
For example, you may target a well-known successful product category, but choose to focus on one particular narrow band of products… e.g. "sex toys" are known hot sellers, but you choose to specialize only in "Mongolian hand-crafted leather whips". You may even source these from the same supplier as your competitors, but you put all your energy (& investment) into marketing this niche, and get successful by knowing a particular group of customers and their specialist tastes.
The other way to look at finding "niche products" is that you get ahead of the pack by identifying a particular specialized demand in the marketplace that is under-supplied , and then searching out a supply to match that demand.
Ways to source products other people aren't supplying:
Supply foreign or very localized markets where the products are previously unknown or unobtainable;

Do thourough internet research to uncover suppliers whose products may be good, but marketing spread is poor;

Visit trade shows to discover the newest products;

Work with manufacturers to adapt designs or even develop totally new products.
Tips on: "Customer Group Niches"
Maybe it's not the product that's a 'niche', but the market area which you are selling to.
You can think about a "customer group niche" that lets you profit more from non-niche products. For example, lots of hobby and enthusiast markets will have a number of ultra-specialized products but there is also potential to sell more generic products to the same group at higher prices. E.g. people whose hobby is fishing will buy specialist products like fishing rods and lines, but they will also be interested in related but not particularly specialist items like bags, outdoor clothes, drink flasks, camping chairs etc.
If you can bring products to the right audience and save the customers the effort of searching in different places for what they need, they will be willing to pay the slightly higher prices that will improve your profits. It may be really convenient for them to shop for items together and not look around all sorts of different shops for their needs.
In the world of ecommerce, finding a "customer group niche" may just be a matter of keyword optimization. E.g. on eBay, instead of listing your item as "fingerless gloves" you list them as "fishing gloves" and in separate auctions as "sailing gloves", "windsurfing gloves," and "gloves for mountain biking". Simply by capturing people who are already shopping in a particular hobby / enthusiast mindset, you will be more successful converting customers at good prices.
What Makes A Good Product?
Which is better – importing digital cameras, or importing digital camera bags?
Digital cameras are more profitable, of course. But cameras are expensive, possibly will lose value fast, and need insured shipping.
Camera bags are cheap to buy in quantity, can't really go wrong, and easy to ship cheaply. On the other hand, you'll have to sell a lot of camera bags to match the profit on a single camera sale.
There's no right answer, but if you think about a variety of product types in your area of interest, it will lead you towards the right considerations for picking products:
Is the product legal to import and sell in your country? (and think about possible trademark issues if you are importing fake or "replica" or "look-a-like" items from Asia )

Is the product expensive to ship ? – heavy… or valuable?

Is the product in a category that is likely to be hit by significant customs taxes when it reaches you or your customer, the importer?

Is the product going to require technical knowledge from you, just to be able to market it and support your customers?

How much actual profit do you make per sale? A 4% profit on a $500 item is better than a 200% profit on a $1 item.
Can the financial base of your business handle the impact of negative events , such as refunding customers, non-delivered orders, or holding stock that is depreciating? Those are BIG questions about your whole business venture, but the type of products you're dealing in will make a difference, particularly if they are high value.
Products To Avoid
Things that are widely and cheaply available in massive chain stores.
Things that have a short popularity lifespan.
Things that are so cheap your profit is too low to be worth the effort.
Things that depreciate or fluctuate in price (e.g. RAM and flash memory)

Things with a lot of options or variables that take too much time to process, pack, and deliver.

Things that break when you post them or which have a high likelihood of breaking during the warranty period.

Things where there is an enthusiast / hobby / fan culture associated with the products which you are totallyunfamiliar with.
Summary:
Now is the time to look at suppliers in China to source your products from for maximum profits. China has opened it's doors to the world and is now a dominant manufacturing base for products. The internet and changing Chinese culture has made doing business a fact of life for many businesses, allowing people to buy from China and sell in their home markets.
In this Topic, we've covered:
Dropshipping: What it's about, Pros and Cons, What to look for (and ask) when looking for potential suppliers, and Tips for Successful Dropshipping.

Choosing Profitable Products

Strategies for Success and their advantages/disadvantages

Niche Products and Markets

and finally…Good and Bad products
Power Sellers Center Article Archive